1m square (39.4 inches)
The Inner Seasons Circle cloth is a beautiful focal point to bring inspiration and understanding to your women's circles and moon lodges. It provide at-a-glance guidance for the 4 phases, or 'Inner Seasons'. The cloth is designed specifically as a centre piece with 50+ words aligned with each season to remind your circle of sisters of the influences and activities that enhance and support your menstrual cycle and moon cycle.
The Women's Circle Cloth is 1 meter square (3ft 2 inches) and includes:
50+ words aligned with each inner season

28 days of your menstrual cycle

Menstruation and Ovulation highlights

Hormonal flow (Oestrogen, Testosterone, Progesterone)

Feminine Archetypes

Moon phases
The Inner Seasons circle cloth has the same words as the chart poster that summarises the optimum times in the menstrual and moon cycle for learning new skills and stretching comfort zones, for meditation and inner guidance, for nurturing relationships and expressing yourself and for relaxation and de-cluttering your space.
Add some red ribbons from corner to corner to separate your room into the 4 phases to aid your workshops and enhance your women's circles.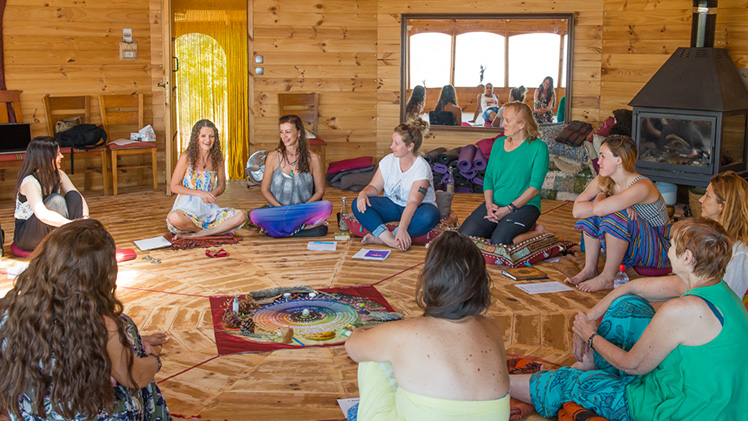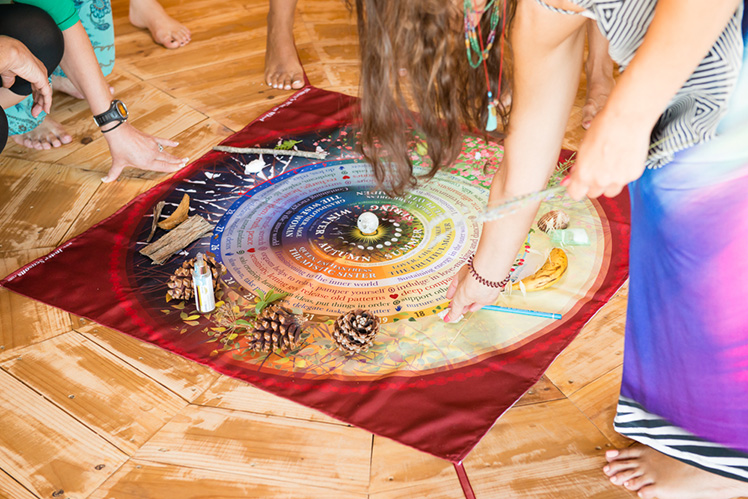 This product is made to order and takes 7-10 working days for delivery. Comes hemmed with black thread and in 2 fabric options and 2 sizes: 
Monroe Satin
A strong and firm material, poly-cotton blend with a sateen finish (a slight shine). The tight weave of the satin fabric means that the design is very sharp and long lasting. Advantage over the organic cotton option is that colours are vibrant and it doesn't crease so easily so if you plan to travel a lot this is a good option..
1m Square Satin Monroe £70.00
Organic Cotton
PoplinFrom Field-to-Loom, certified 100% organic cotton fabric. This has more of an 'earthy' feel to it than the Monroe Satin. Natural untreated cotton will give some variation and colours are less vibrant more like pastel tones. It does crease easily so if you travel a lot the Monroe Satin option would be a better option unless you like ironing!
1m Square Cotton Poplin £70.00