Awaken Your True Nature
Welcome sister ❤️ Do want to feel confident in your womanly body, balance your emotions and discover your true path in life? Understanding how the 4 phases of the menstrual and moon cycles influence your wellbeing, will radically change the way you experience life in a woman's body. As you learn to read to the subtle signals of these cycles, you'll feel more in tune with your emotions and your body's natural rhythm.
Every cycle has 4 distinct phases that show the best times to take part in activities that have a positive influence on your body, mind and spirit. Mapping these cycles reveals predictable patterns and a natural ebb and flow to shape your life around. Empowering you to develop healthy relationships, let go of old stories and create the life you aspire to.
Reclaiming our cyclical nature is absolutely liberating because we've living in linear way for centuries and this has taken away our innate power. When we remember this relationship with the natural cycles we're kinder to ourselves and our feminine power is restored on a collective level.  
Awaken to your body's natural rhythm and the tides of the moon to illuminate your true path in life and discover the confidence to follow that call… Cyclical living will take you on your greatest adventure yet.
Menstrual Cycle Clock
Women's Map 
Our best selling menstrual cycle clock with a map of keywords for being 'in flow' with each phase. It tracks your cycle and helps you stay present to the wisdom of your physical body, improve your relationships and create the life you aspire to.
Menstrual Cycle Clock
Four Seasons
Our simplified 4 seasons menstrual cycle clock is perfect for more advanced users. It tracks your cycle and helps you stay present to the wisdom of your physical body, improve your relationships and live 'in flow' with your natural rhythm. 
Moon Phase Clock
Black & White Flower of Life
Our signature clock has an incredible wow factor. Perfect if you like minimalist design.
Moon Phase Clock
Full Spectrum Flower of Life
Beautiful vibrant colours with sacred geometry and the Moon in full detail. 
Moon Phase Clock
Cosmic Dance
Our beautiful planet Earth and silvery Moon pictured here in the cosmic dance.

FREE WORLDWIDE
DELIVERY OVER £50


1 YEAR GUARANTEE
FOR ALL CLOCKS

FAST FRIENDLY
CUSTOMER SERVICE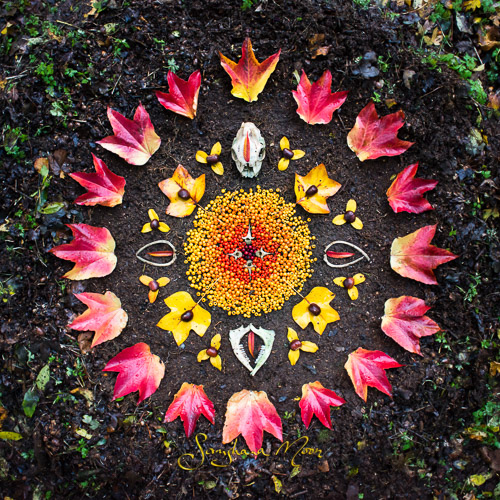 Inner Seasons Mandalas
These seasonal mandalas are available as prints and wall art. Intuitive offerings to Gaia that guide us home to love and invite us to connect with the growth, abundance, healing and wisdom of the seasons.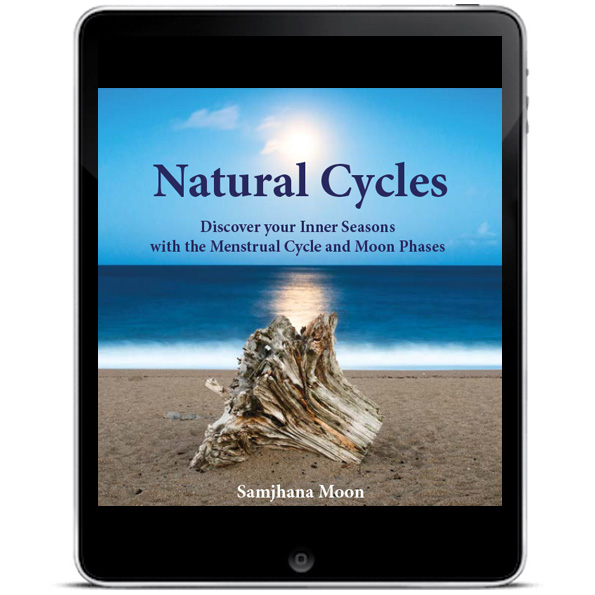 Natural Cycles eBook
Our beautifully illustrated 48 page digital guidebook is packed with practical, accessible information to help you align with the natural cycles. Now includes a bonus chapter: Navigating Premenstrual Challenges

If you'd told me three months ago that I'd be writing this testimonial I'd have laughed! To say I was sceptical would be an understatement. I REALLY didn't think that what seems like a simple "clock" could make any difference to my energy, pain or productivity levels. I'm happy to say I was wrong!
Working in sync with my menstrual cycle is one of the best gifts I've given to myself. It's taught me how to listen to my body, my period pain has decreased significantly and my energy levels are through the roof! It's even deepened my relationship with my husband. I'm a busy business owner and the last three months have been my most productive in ages – the proof is in my bank account!
These clocks are fantastic! Now I don't have to think all day, "which menstrual day am I on?" I only have a look at my clock. I have the map face design and I love how the practical tips on the clock-face remind me of that things I can do for my health and wellbeing in each phase of my cycle. I myself teach workshops for women about the menstrual cycle and I'm purchasing a batch of clocks to sell to my attendees as I think they're such a great resource.
I love my Moon clock! We have it in the office. It's great if you can't see the Moon and you want to know which phase you're in. A quick glance and you're completely up-to-date. It just needs a tiny adjustment once a month to keep it 100% accurate.
 Brilliant idea, beautifully made!