Your Menstrual Cycle is an Adventure!
The female menstrual cycle is so much more than a hormonal rhythm that consists of periods and childbearing and takes us on a rollercoaster emotions: it's a portal to our individual creativity, enhanced intuition and authentic feminine power.
In the same way that nature has an annual cycle of seasons, women have a monthly cycle of seasons called the menstrual cycle. There are four distinct phases called Inner Seasons, which affect our body and brain chemistry due to a rise and fall of our hormone levels. By living in awareness of of our cyclical nature and in a way that's in harmony our natural flow, we're guided to our own true North, on an empowering adventure that transforms the way we experience our body and life as a woman.
When we reconnect with all four phases of our menstrual cycle, we reconnect with the wisdom of the earth cycle and the magic of the seasons.
Each Inner Season lasts from 6 to 9 days and gives us access to heightened abilities and creative gifts that unlock inspirational and unexplored aspects of our feminine nature. Unlocking the gifts of this creative cycle and awakening these sleeping parts of ourselves is easy with some daily awareness of where we are in our hormonal cycle and some practical guidance.
After 11 years of working with my own cycle, I created a set of beautiful, practical tools for women, who want more than just another app, to connect to their natural rhythm. The support these products have given me and 1000's of our customers in remembering our body's natural wisdom is immeasurable.
Our Inner Seasons Menstrual Clock is your personal map and compass to help you stay present to the wisdom of your physical body and live 'in flow' with your natural rhythm.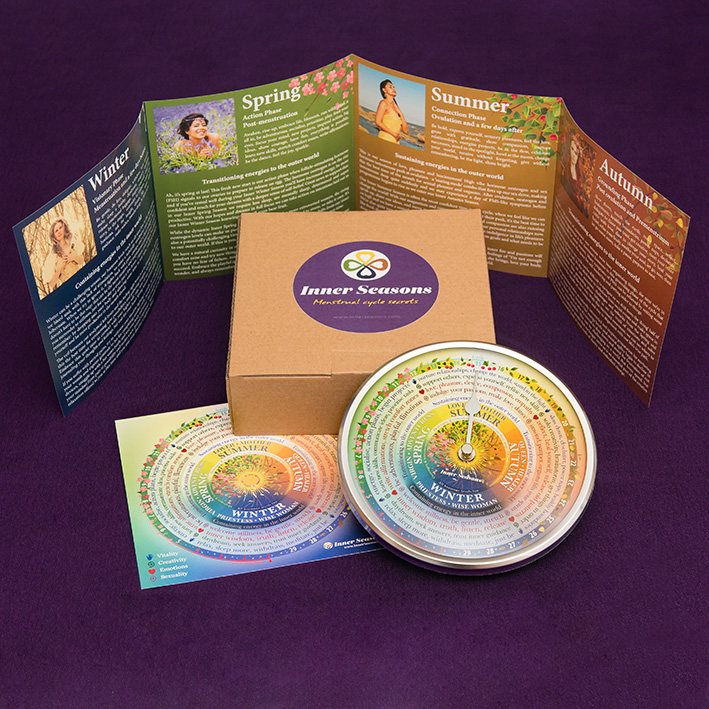 The Inner Seasons Menstrual Cycle Clock, Guide and Chart
The four phases of the menstrual cycle are similar in nature to the four seasons of the year, which is why we refer to them as Inner Seasons. If you think about it, it makes sense that our inner cycle mirrors the four seasons of nature, as both cycles are designed to create and sustain life. So, when you understand each of the four Inner Seasons and how they affect your body and brain chemistry, you'll be kinder to yourself at times when you're likely to feel sensitive and you'll be able to push yourself when you're fully energised and primed for a challenge.
So instead of trying to navigate the hormonal sea of mental, emotional and physical fluctuations blindfolded, why not reach out for a map and compass and trade that blindfold for a freedom flag?
These beautiful clocks bring daily awareness of where you are in your menstrual cycle: just set the hand to day 1 when your period starts and the hand moves forward once a day (making a full rotation in 29 days). As you reconnect with your body's natural rhythm, you'll unlock inspirational aspects of your feminine nature and love being a woman every day of the month.
What's in the box?
Menstrual Cycle Clock – This is your personal compass, choose from 2 designs, both with a real glass window (requires 1 x AA battery not included) Size: 15cm / 5.90"
Menstrual Cycle Chart – Here's your map, with keywords for being 'in flow' with each Inner Season. Size: 15cm / 5.90"
A quick start guide – beautifully illustrated with practical information on how to embrace each phase or Inner Season of your menstrual cycle
An easy first step towards self-empowerment.
Many women experience a rise and fall of energy throughout the month, but only a few harness the full creative power of their natural hormonal rhythm. The majority of girls aren't properly educated about the phases of the menstrual cycle in school; even as women, essential information about how we can work WITH our hormonal cycle is rarely shared or spoken about.
Sure it takes time to make significant changes in life, and the first step is often the hardest. Having a guide and practical tools to aid your menstrual cycle awareness will make it your transition into living cyclically a whole lot easier, I can promise you that!  
Inner Seasons provides women and their families with practical, beautiful tools, that gift us the knowledge, language and confidence to speak openly about a topic we've been taught to ignore for decades. And when women talk, we can move mountains!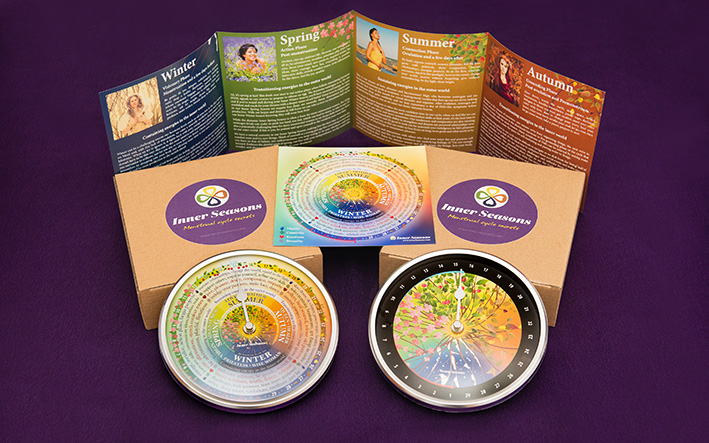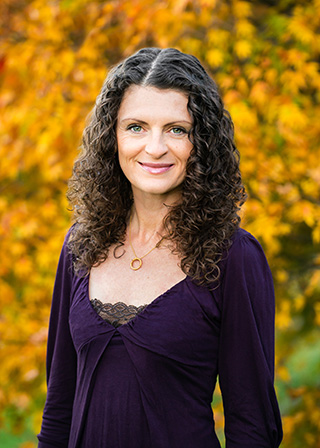 "Your menstrual cycle is a superpower that will help you develop a positive relationship with your body, where you feel grounded and able to hear the whispers of your womb. By staying present to the wisdom of your physical body, you'll be able to live in the natural flow of life and maximise the gift of being a woman. Connected with your intuition and with a deeper understanding of your emotional patterns, you will amplify your creative potential, boost your sensuality and access your true feminine power."
Samjhana Moon
Director of Inner Seasons Ltd
eBook
Our beautifully illustrated 48 page digital guidebook is packed with practical, accessible information to help you align with the natural cycles. Now includes a bonus chapter: Navigating Premenstrual Challenges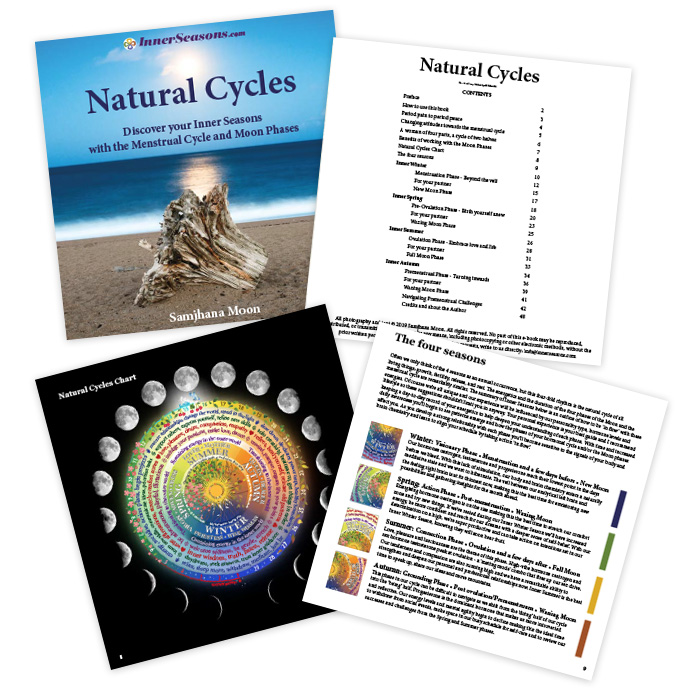 BUNDLE AVAILABLE
SAVE £12.00 when you buy 2 clocks with our 48 page e-book Natural Cycles 
SPECIAL BUNDLE PRICE £64.94  (Normally £76.94)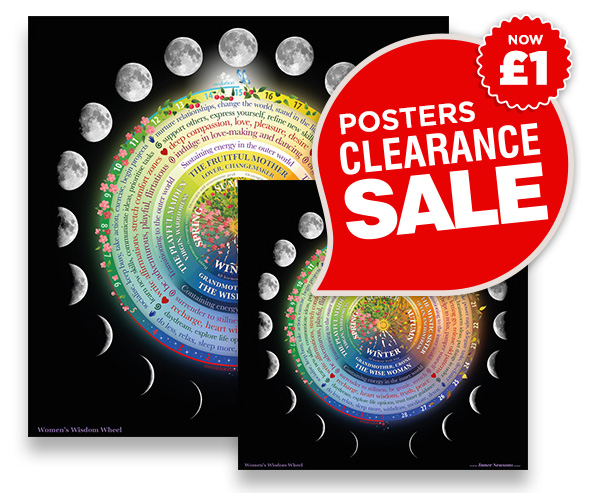 These seasonal mandalas are unique energetic portals to elevate our planetary consciousness. Intuitive offerings to Gaia that guide us home to love and invite us to connect with the growth, abundance, healing and wisdom of the seasons.
Click here to find out more.

If you'd told me three months ago that I'd be writing this testimonial I'd have laughed! To say I was sceptical would be an understatement. I REALLY didn't think that what seems like a simple "clock" could make any difference to my energy, pain or productivity levels. I'm happy to say I was wrong!
Working in sync with my menstrual cycle is one of the best gifts I've given to myself. It's taught me how to listen to my body, my period pain has decreased significantly and my energy levels are through the roof! It's even deepened my relationship with my husband. I'm a busy business owner and the last three months have been my most productive in ages – the proof is in my bank account!
These clocks are fantastic! Now I don't have to think all day, "which menstrual day am I on?" I only have a look at my clock. I have the map face design and I love how the practical tips on the clock-face remind me of that things I can do for my health and wellbeing in each phase of my cycle. I myself teach workshops for women about the menstrual cycle and I'm purchasing a batch of clocks to sell to my attendees as I think they're such a great resource.
I love my Moon clock! We have it in the office. It's great if you can't see the Moon and you want to know which phase you're in. A quick glance and you're completely up-to-date. It just needs a tiny adjustment once a month to keep it 100% accurate.
 Brilliant idea, beautifully made!