Chart Poster
The Chart poster is a beautiful focal point to bring inspiration to your natural cycles providing at-a-glance guidance for the 4 phases, or 'Inner Seasons'.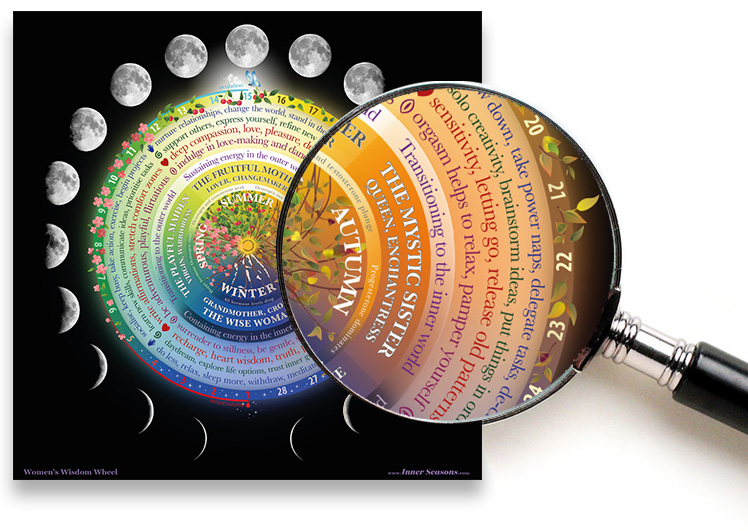 Silk finish poster. Printed on FSC approved paper.
On the poster are 50+ words aligned with each season to remind you of the influences and activities that enhance and support your life.
This introductory aid includes keywords for each 'Inner Season' to help you optimise the 4 pillars of fulfilment which are:

Also included:
28 days of your cycle

Menstruation and Ovulation highlights

Hormonal flow (Oestrogen, Testosterone, Progesterone)

Feminine Archetypes
The Inner Seasons chart poster summarises the optimum times in your cycle for learning new skills and stretching comfort zones, for meditation and inner guidance, for nurturing relationships and expressing yourself and for relaxation and de-cluttering your space.
The medium poster is included with every Women's Wisdom Dial purchased.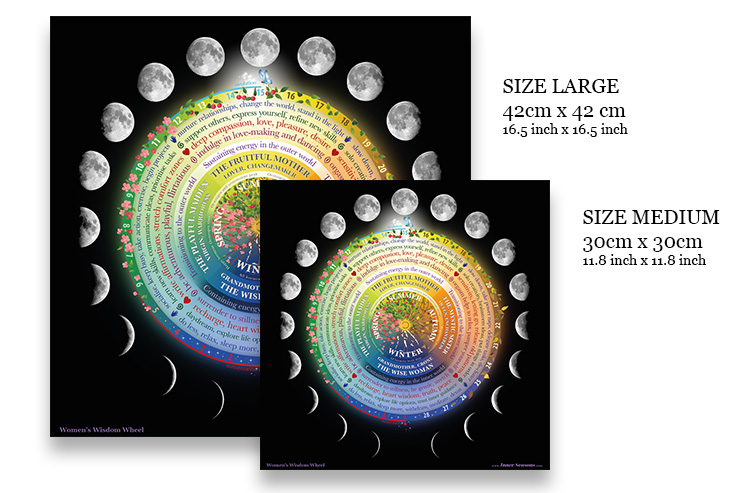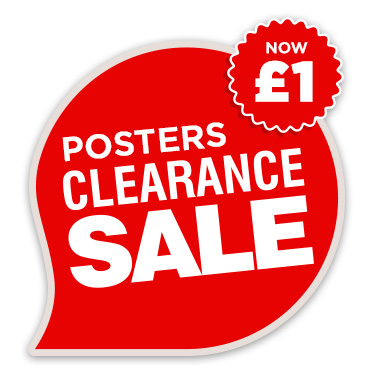 I'm more productive, more authentic and getting better results with everything I do. I've worked with my feminine power for years and have struggled to find a mentor who can teach me more than I already know. Yet Samjhana blew me away. Her Inner Seasons concept deepened everything I knew and took it to the next level. Since implementing this I've gained greater awareness of how my own menstrual cycle interacts with the cycle of the moon and how I can use this to drive my business forward.
Thank you Samjhana for re-awakening this most beautiful part of my soul. The Inner Seasons philosophy has re-connected me to a hugely important part of myself as a woman. Through Samjhana's wisdom, her great heart, and her incredible visions, she reminded me to journey deeper within and 'see' that my true connection and understanding of who I am and the emotions which flow through my Inner Seasons that make me complete as a woman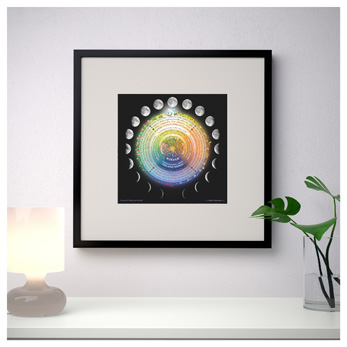 Shown here with frame available from IKEA