Our beautifully illustrated 48 page digital guidebook is packed with practical, accessible information to help you align with the natural cycles. Now includes a bonus chapter: Navigating Premenstrual Challenges
You'll discover:
How hormones affect our body and brain chemistry and how to live 'in flow' them
Optimum times in your cycle for learning new skills, stretching comfort zones, nurturing relationships, sexual pleasure, relaxation and much much more!
Dedicated pages for your intimate partner that suggest the best ways to support you and nurture your relationship in each phase of your cycle
How to magnetise the life you desire by working with the four phases of the Moon
How to navigate your premenstrual challenges with ease
Samjhana Moon's original photography throughout the book will help you connect with the energetics of the cycles in your own way. Art has a different power to words as it creates a visceral response in the body with your own interpretation of the imagery and colours.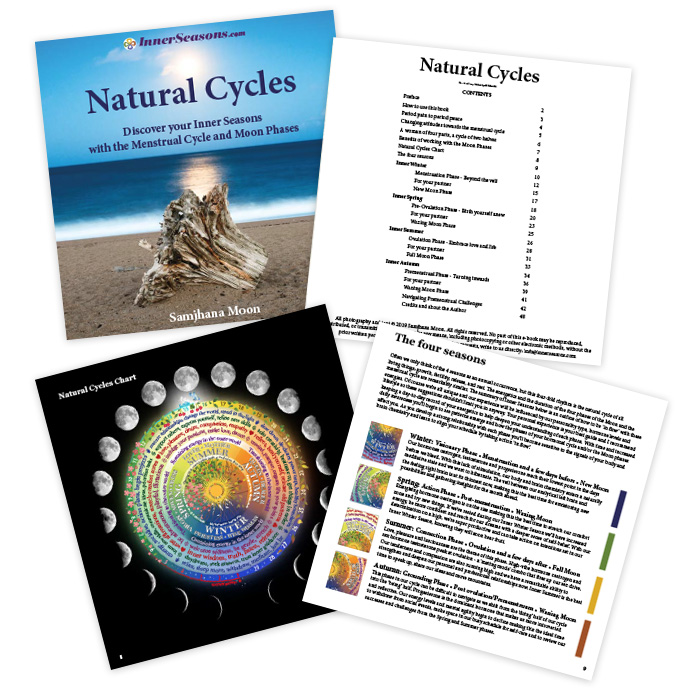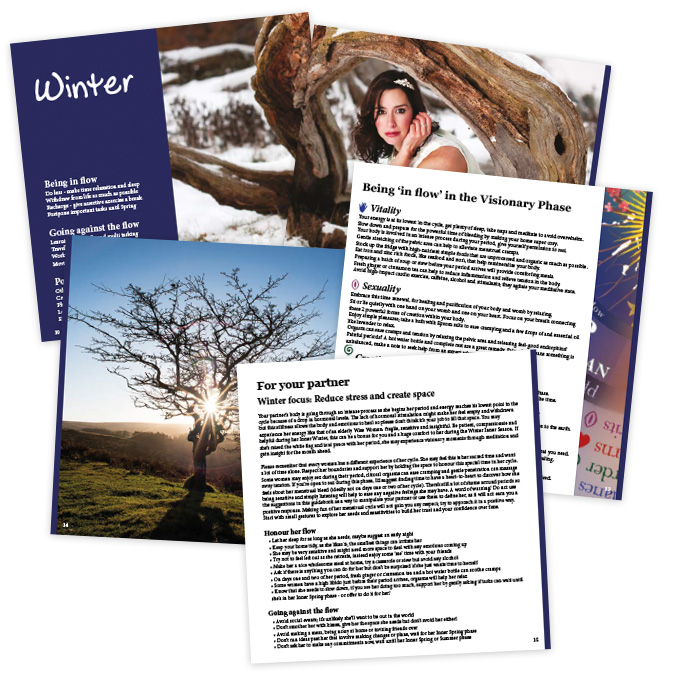 I love how the this e-book distils the information to its essence in a way that's so accessible and easy to work with. Samjhana's beautiful photography, of women and nature through the seasons, captures the imagination and enhances one's awareness of the journey through our natural cycles.
This guidebook has really reaffirmed my intuition about my cyclical nature and reminded me to focus forward action in my personal and professional life when my energy is in full flow. This has helped me to give myself further permission to rest when I feel the need to and push only when I feel inspired to. As a result I'm experiencing an enhanced feeling of acceptance and harmony between body-mind-spirit.
I've read many books about menstruation and the moon cycle. This one is straightforward and easy to understand. I have the clock as well and that makes the experience more visual–plus, it is beautiful.
This guidebook gets to the point and gives all the information we need without having to wade through a massive book to get the juicy bits! I've a greater love for my cycle now and I am really committed to using this awareness.